Sn3O4 exfoliation process investigated by density functional theory and modern scotch-tape experiment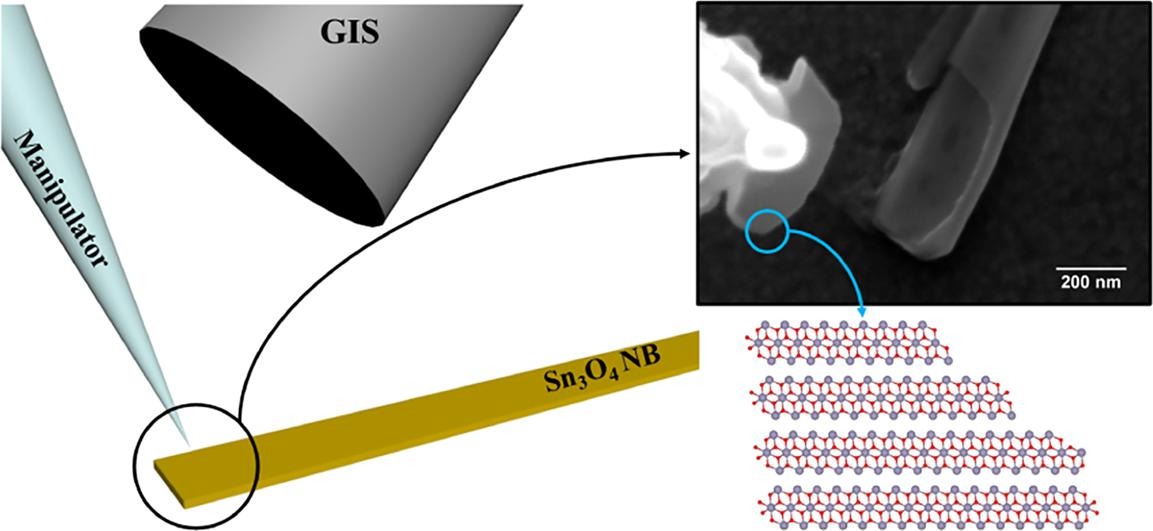 Doi.org/10.1016/j.commatsci.2019.109160
Received 12 April 2019
Received in revised form 17 July 2019
Accepted 20 July 2019
Van der Waals (vdW) layered materials have been receiving a great deal of attention, especially after the scotchtape experiment using graphite and the unique properties of graphene. Sn3O4, which also presents a layered
structure, has been widely employed in a variety of technologies, but without further understanding of its bulk
properties. For the first time, a modern Scotch-tape nanomanipulation experiment carried on a Dual Beam
Microscope is combined with Density Functional Theory to investigate the Sn3O4 bulk properties. Theoretically,
we have shown that the interaction energy between Sn3O4 layers are in the same order of graphene layers
(21 meV Å−2
), indicating its vdW interaction nature, whereas for SnO is slightly stronger (26 meV Å−2
). Then,
the Dual Beam Microscope nanomanipulation of the Sn3O4 nanobelts revealed the weak layer-layer interactions
along their stacking direction (plane (0 1 0)). Comparatively, when probing SnO and SnO2 nanobelts, no exfoliation could be seen. The study of Sn3O4 electronic structure properties also presents the important role of the
interfacial region to the valence and conduction band and, consequently, to the material band-gap. The outcome
of this study will help improving some applications, e.g., knowing the total and local density of states can help
understanding surface band bending following gases adsorption. To the best of our knowledge, this is the first
study to show, combining experimental and theoretical techniques, Sn3O4 as a promising 2D material.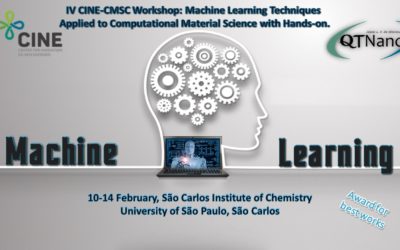 IV CINE-CMSC Workshop: Machine Learning Techniques Applied to Computational Material Science with...